ABC Discovers Showcase 2019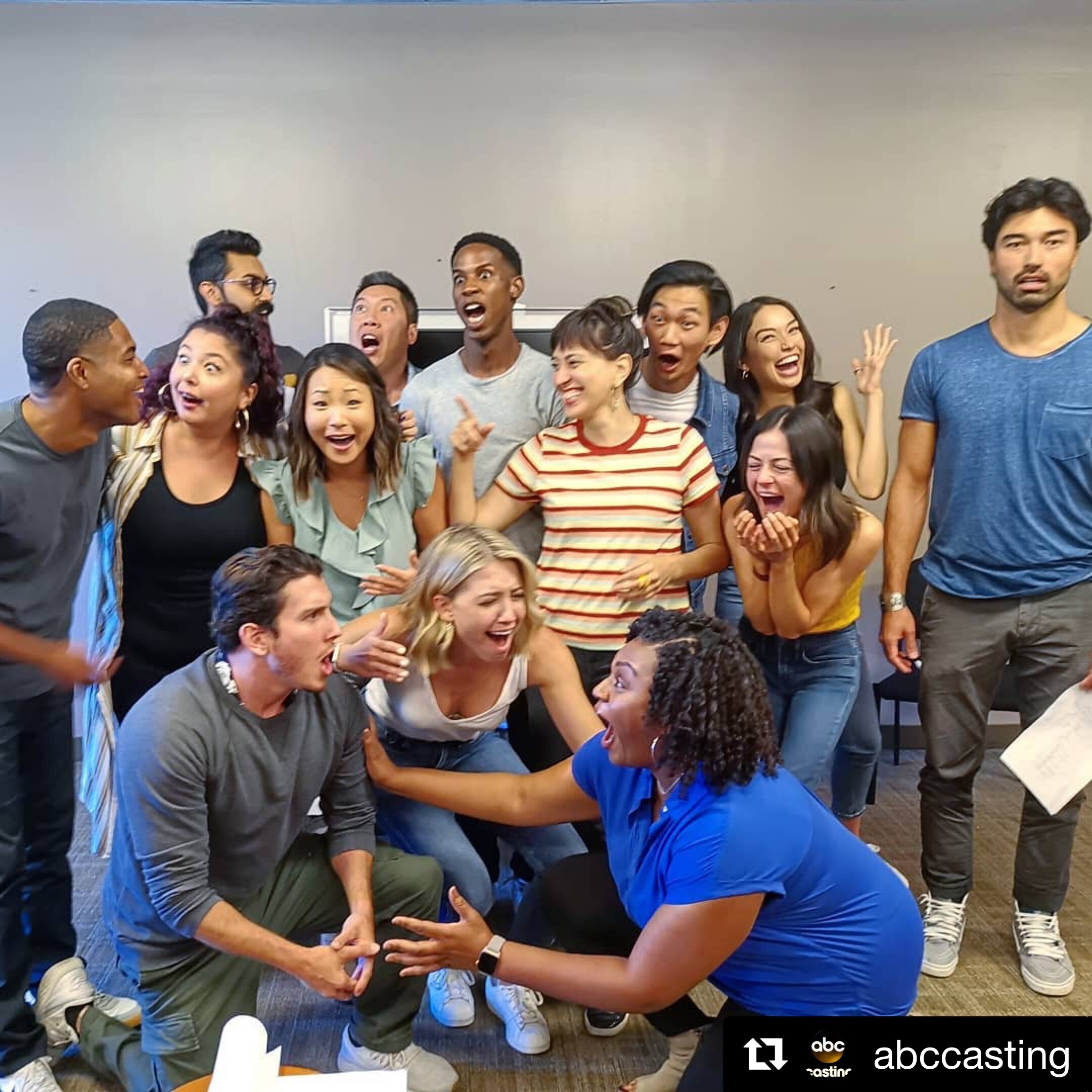 Booked Modern Family!
Catch me opposite Ty Burrell in Modern Family in their final season this fall!
What's streaming on the 'Gram?
No, like….
Where are you REALLY from?

My story…
Born and raised in LA to two former musicians, let's just say the creative apple did not fall far from the tree. I was fascinated with the world of make-believe ever since I was a child. In high school, I gathered some courage to audition for a summer musical and walked away cast as the lead for a Caribbean themed musical titled "Once On This Island", and I've been hooked ever since. I participated in Drama throughout high school and toyed with the idea of pursuing a career in directing, and went on to double major in Theatre and Art History at the University of CA - Riverside. Following college, I pursued an MFA in Acting at the University of Iowa. It's in Iowa where I witnessed my first snowfall, learned to love the Hawkeyes, and focused on collaboration and producing new plays with the world renowned Iowa Playwrights Workshop. Upon graduation, I packed up my belongings and moved to a shoebox of an apartment in New York City to pursue my childhood dream of "making it on Broadway". In NY, I studied with Cotter Smith in the inaugural class of Beverly Hills Playhouse NY, completed improv levels 1-5 at the People's Improv Theater (The PIT NYC), and performed long-form improv with the indie improv team, Mass Hysteria!, around NYC.

Pursuit of film and TV prompted a move to my hometown of Los Angeles, where I currently reside. I'm also available as a local hire in New York City.
I'd rather be broke than broken.
Other pursuits and passions include:
- Iowa Hawkeyes (BLACK & GOLD, BABY!! GO HAWKS!!!)
- Making breakfast
- Watching HGTV
- Spiraling down the rabbit hole that is Wikipedia
- Photography (shooting her little nieces, especially)
- Being a dog mom to Gracie, my adopted teacup poodle.
Representation
Theatrical
Prestige Talent Agency
Mark Scroggs, agent
310.777.7707
Commercial & VO
Coast to Coast Talent Group
Hugh Leon, Adult Commercial
Portia Scott, VO
323.845.9200
Management
Consortium Entertainment
John Tae Lee, manager
424.284.8500